Prof. Dr. Hans Ludwig Stahl
Lecturer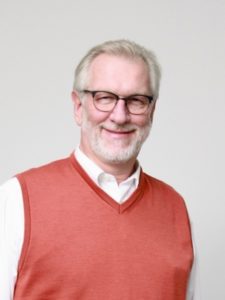 Contact
Steinmüllerallee 1
51643
Gummersbach
Room: 3.226
Phone: +49 (2261) 8196 6272
Consultation hour
Every Monday during the winter term from 4:00 pm to 5:00 pm and 10.30 am to 11.30 am during the summer term.
For participation please send an email with your current matter.
During the summer term 2020, all appointments will be hold online until further notice.
Positions
Executive Director of the Institute of Computer Science
IT-coordinator of the Faculty 10
Member of the committee of the Erzquell Award
Career
Prof. Dr. Stahl studied computer science at the RWTH Aachen University. Before becoming a professor, he was a self-employed IT-consultant with the focus on Open Systems, internet- and intranet-technology, management of medium-sized and large computer networks, outsourcing and SLA-Management, as well as consolidation and group-strategies.
Field of research / expertise
Applied computer science, communication technology