The GroupLearn proposal of Prof. Konen is one of the three proposals from TH Köln that wins a Stifterverband Fellowship in 2020.  This year only 10 of the 87 submitted Senior Fellowship proposals were selected for funding by Stifterverband. These fellowships were awarded with 50.000 Euro funding.
Stifterverband NRW awards Fellowships for Innovations in Digital University Teaching for purposes like redesign of university teaching modules using digital technologies and the development of digitally supported teaching and examination formats.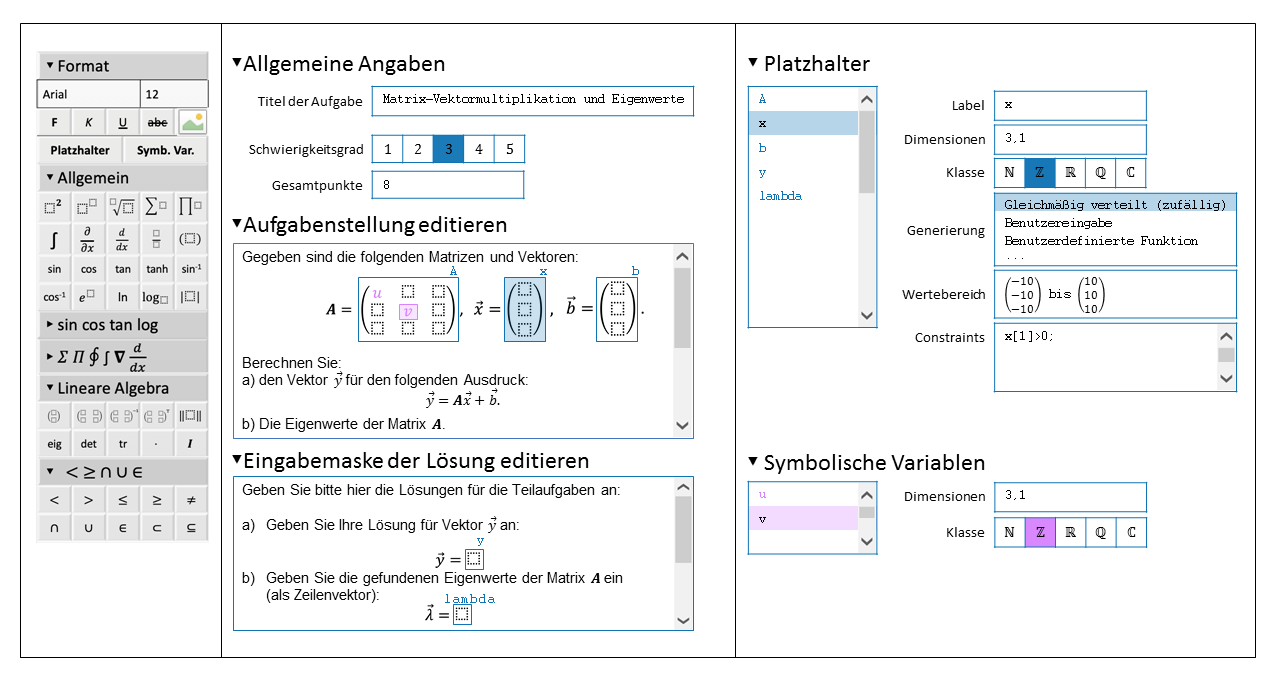 GroupLearn - Group-based learning in the digital learning world MathWeb
In order to promote group work among students, Prof. Wolfgang Konen wants to create with "GroupLearn for MathWeb" a space where students can support and exchange ideas. "GroupLearn", is a digital learning world that is intended to provide a fun and impactful environment to practice mathematical problems. Two main functionalities of GroupLearn can be listed as follows:
The Exercise Compiler is designed to provide an interactive, user-friendly environment in which students design new exercises and their solutions for MathWeb that other students can solve. (The picture above shows a possible layout of the exercise editor.)
The Discussion Forum is intended to provide a place for students and learning coaches to exchange solutions, questions, and problems.